MARLIES Y. HENDRICKS CPA PLLC
Tax Preparation & Accounting Services
Specializing in cross-border accounting,
Marlies Y Hendricks CPA PLLC
has been servicing the Western New York area since its establishment in 2008.
In 2014, the Small Business Accounting & Tax Practice opened in Wilmington, North Carolina
serving specifically the southern United States small business community and individual taxpayers.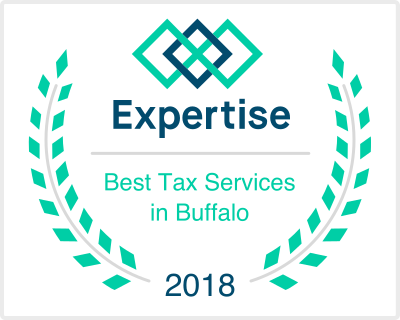 We were recently awarded as one of the Top 19 "Best Tax Services in Buffalo, NY in 2018" by Expertise from 78 accounting firms based on reputation, creditability, experience, availability and professionalism.
To view more information, click on the image to the left:

U.S. and Canada Tax Preparation
President Marlies Hendricks also owns and operates Canadian corporation
Marlies Y Hendricks, CPA ("H&A)
, which creates a seamless channel between the USA and Canada and vice versa. We proudly offer tax accounting services to businesses and individuals on both sides of the border.
Our client base comprises of foreign and domestic small businesses, US individuals, foreign individuals, and dual-citizens. We provide tax preparation assistance, tax returns and planning, financial statement compilation, and business review services. Please see below for a more detailed list of our services.
Our Accounting Services:
Financial Statements - Compilation & Review
Corporate & Personal Tax Preparation in the USA
Accounting and Payroll
US Crossborder Income Tax
US Citizens Living in Canada
US Owners of Canadian Property
If you or your business is located in the WNY area or in Wilmington, NC, leave your tax and accounting needs to the experts. Choose Marlies Y Hendricks CPA PLLC.