S Corporation Tax Preparation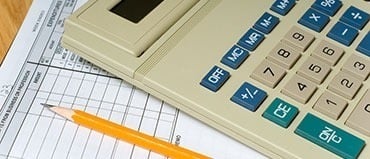 S corporations are among the most popular ways to incorporate for small businesses. Under this structure, the business itself typically does not pay federal income taxes, instead passing that burden on to the company owners. Any profits generated from the business's operations pass through the company to the owner or owners. They must then claim that income on their own personal taxes.
While this can simplify tax preparation from the company's perspective, it can make your personal income taxes a bit more complicated. It can be even more complicated if you are a U.S. citizen operating a business in Canada, as this will qualify as foreign income. To avoid making costly mistakes resulting in audits, penalties and fees, you'll want to work with an accountant who is well-versed in tax law for S corporations.
S Corporation Tax Preparation in Toronto, ON
Marlies Hendricks CPA PLLC is an expert in corporate tax preparation, including those for S corporations. When you reach out to our firm for assistance with your taxes, you'll get the power of her knowledge and expertise right from the start. Our team will work closely with you to gain a solid understanding of your business, its structure and any tax obligations it may have.
In the case of S corporations, we'll evaluate your personal finances as well, as you will pay taxes for your business on your own tax return. We recognize that discussing your finances can be a bit of a sensitive subject, and we will always approach your case in a judgment-free manner. We'll take the time to answer any questions you have about the tax preparation process so that you know exactly what to expect as we move forward.
Contact Marlies Y. Hendricks For Your Toronto Corporation Tax Preparation
In addition to helping with S corporation tax preparation in Toronto, ON, we can also assist with your organization's ongoing accounting needs, like preparing financial statements for key stakeholders, managing your accounts payable and receivable, consulting on startups and more.
We invite you to get in touch with our firm to learn more about our tax and accounting services. Reach out today to schedule a free consultation to discuss your needs.